All your directory listings' needs on one convenient platform.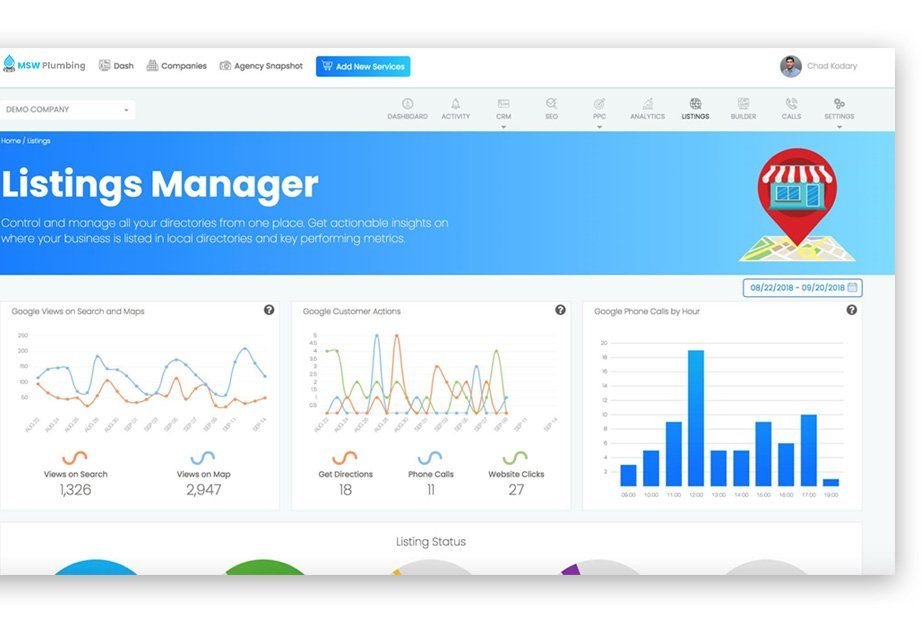 Save your time by organizing all your various listings in one convenient place. Our dashboard was developed to give you a new impeccable digital marketing experience that covers all your desired requirements.
The location of your business is filed across 70+ listings so you can save a ton of time and avoid manually creating the directory yourself. Get all your changes and adjustments published within minutes to ensure real-time updates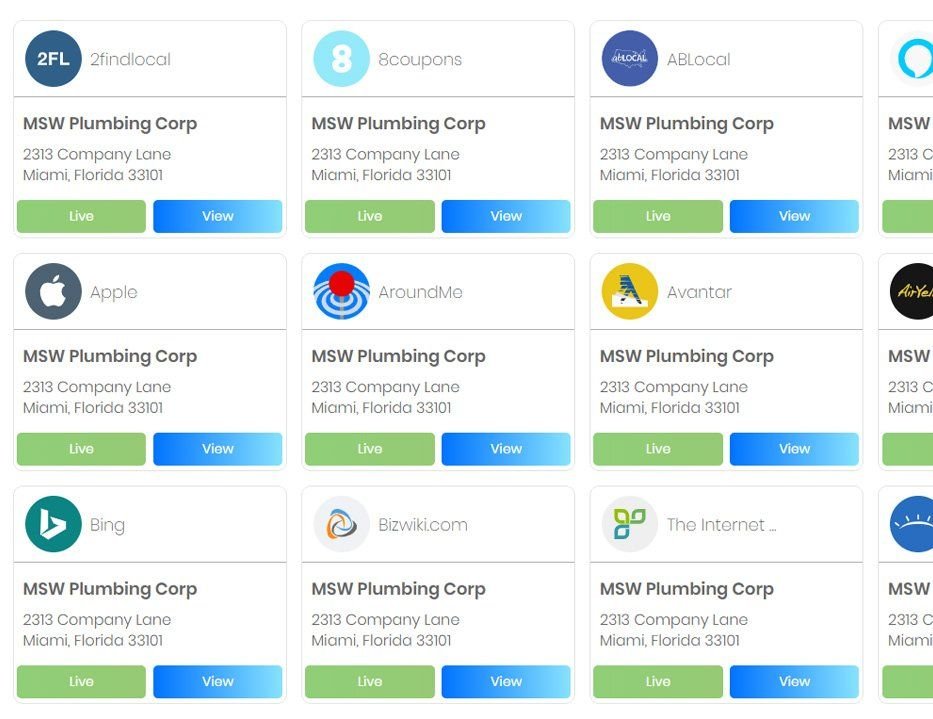 All of the most imperative KPIs for your business is available with one click. Get the top performers including lead source, peak hours, and more, within seconds by using our various KPI metrics.
Our new all-in-one marketing dashboard just made your marketing better and easier! With our dash, customizing, and editing your business profile is just like a cake walk! Every change and addition you make are saved, saving you time, effort, and money.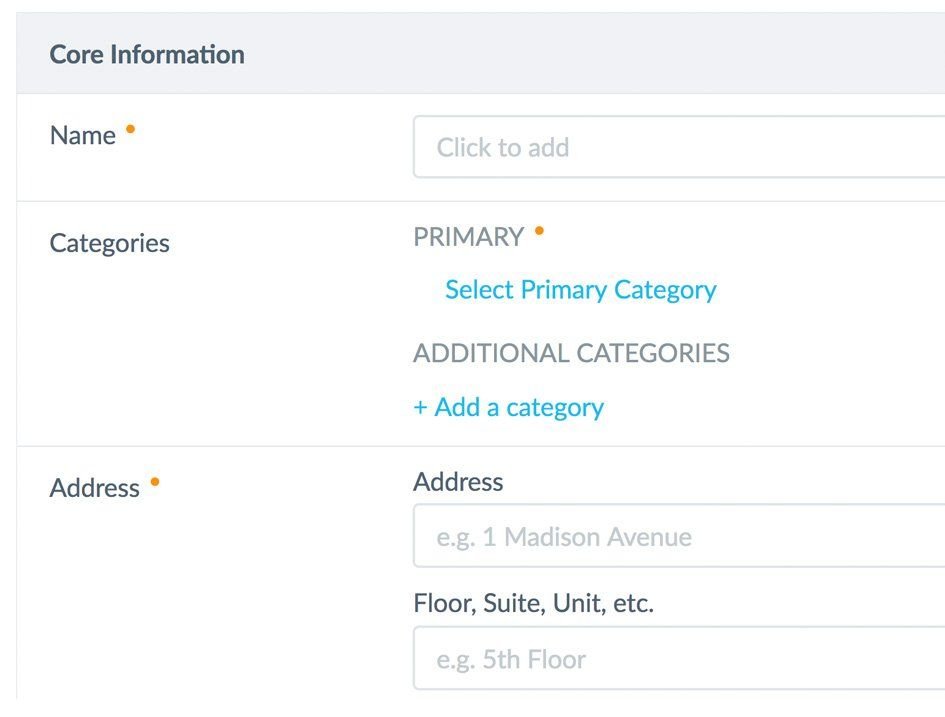 Fast, effective, efficient and amazing service! From a vision to action, right on point to what I desired and envisioned… the best at what they do, the Corporate feel and look. The staff is amazing, extremely attentive, detail oriented and patient. They designed our new website and we absolutely LOVE it! One happy client!
These guys really know their business, from cutting-edge technical side to outstanding design, their work is far superior to any other website and marketing company I've used. Their customer service is un-paralleled – they are there for their clients throughout the entire process to make sure projects are done right!
3-Steps to Make your Business an Online Powerhouse

Get in touch with us! You're only a phone call away from improving your company.

Browse through everything we have to offer and choose the option that's right for you!
Take charge of all search engines and business listings with our all-in-one marketing solutions!
Let Us Know How We Can Help You!